Welcome to Peterson Roofing
Commercial Roofing Contractor Manteca CA
Leader in Re-Roofs and Roof Restoration in Manteca
High-Quality and Detailed Manteca CA Roof Inspections.
Factory Certified in California for a Multitude of Roof Systems.
Highly Rated and Experienced Local Commercial Roofing Crews.
Service and Maintenance Crews Available in Manteca CA for Your Emergency Roof Needs.
Upgrade Your Manteca CA Roofing Experience
About Peterson Roofing
Peterson Roofing is a full-service commercial roofing contractor specializing in re-roofing, replacements, repairs, and maintenance services for occupied buildings in California. Our commitment to quality ensures the best customer experience by providing the most accurate solutions for your building's needs using premium materials and award-winning craftsmanship. At Peterson Roofing we are dedicated to providing our clients with the highest level installation and maintenance of all types of commercial roofing systems. Our roofing professionals proudly serve California and beyond.
OUR MANUFACTURERS
Your commercial roof represents one of the most significant investments you'll make in your lifetime. At our company, we understand the importance of protecting that investment. With our top-notch roof replacement, roof repair, and roof inspection services, we are here to ensure that your valuable asset is safeguarded.
Count on us to provide you with the perfect roofing service available in the industry.
We Can Save You Money On Your Next Roofing Project
At Peterson Roofing, there are three things that are most important to us: High Quality Work, Superior Customer Service, and Pricing Transparency.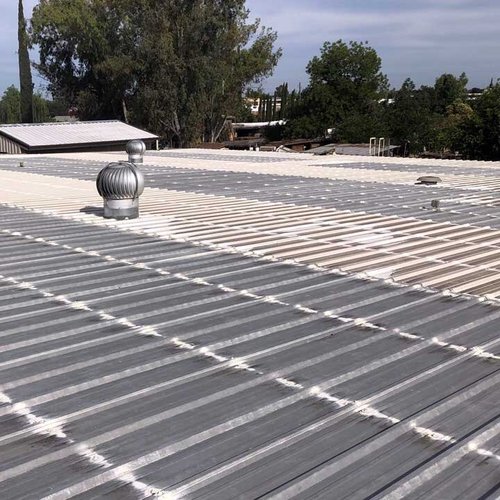 5 Star Customer Reviews
We have an average of 5 out of 5 customer satisfaction.
Top Roofing Contractors for Roofing Inspections and Roof Leak Repair Services in Manteca CA
Are you in need of reliable roofing services in Manteca, CA? Look no further than Peterson Roofing CA, your trusted partner for all your roofing needs. With years of experience in the industry, we specialize in roof leak repair, roofing inspections, and comprehensive roof repair services throughout Manteca, CA, and its surrounding areas. Our dedicated team of skilled and certified roofers is committed to delivering top-notch solutions to ensure your roof remains in optimal condition. We understand the importance of a secure and durable roof in protecting your home from the elements.
Whether it's a minor leak or significant damage, our experts are equipped with the knowledge and tools to handle any roofing challenge. We prioritize customer satisfaction, and our approach is centered on transparency, quality workmanship, and timely service. Our roofing inspections are thorough and meticulous, aiming to identify any potential issues before they escalate into costly problems. Trust us to provide reliable assessments and honest recommendations for your roofing needs.
As one of the leading roofing companies in Manteca, CA, we pride ourselves on our professionalism and commitment to excellence. From minor repairs to complete roof installations, our roofing contractors have the expertise to deliver outstanding results that meet your specific requirements. Don't let a roofing issue compromise the safety and comfort of your home. Contact Peterson Roofing CA today for reliable and efficient roofing solutions in Manteca, CA, and let us take care of all your roofing needs.
We are the perfect solution to all your roofing problems
A professional roofing expert to walk you through each step of the project, explaining everything along the way.